UM Research Center to Explore Ethics of AI – Campus Technology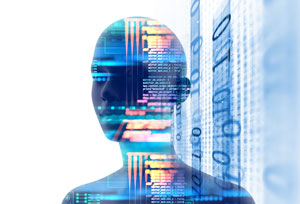 Policy
U-M Research Center to Explore Ethics of AI
The need for ethics, standards and policies for the ever-increasing use of artificial intelligence and other emerging tech is the impetus behind a new research center at the University of Michigan. The Center for Ethics, Society and Computing (or ESC — "Escape" — for short) is "dedicated to intervening when digital media and computing technologies reproduce inequality, exclusion, corruption, deception, racism, or sexism," according to its mission statement.
 
"[AI] is a topic that used to be on the fringes but more recently has gotten broader attention as we have experienced many unintended consequences of technology," said center Associate Director Silvia Lindtner, assistant professor of information and art and design, in a statement. For instance, the increasing use of AI and data-based algorithms can lead to gender and racial stereotyping.
Beyond AI and data usage, the interdisciplinary center will also focus on issues of privacy, augmented and virtual reality, open data and identity. Current research projects include:
Embodisuit, wearable technology that allows the user to map Internet of Things signals onto different places on the body;
Big-DIG (Big Data, Innovation and Governance), working to "generate data-driven knowledge on innovation diffusion, impact and governance in the world-system";
The Ethics of Emotion Recognition, examining emotion recognition algorithms and emotional data;
Culturally Situated Design Tools for helping students learn STEM principles and eliminating misconceptions about race and gender in STEM; and
Auditing Algorithms, research into making the consequences of algorithm biases visible from the outside.
For more information, visit the ESC site.
About the Author
About the author: Rhea Kelly is executive editor for Campus Technology. She can be reached at [email protected].