Greens vow to fund AI research while protecting against job loss from automation – Sudbury.com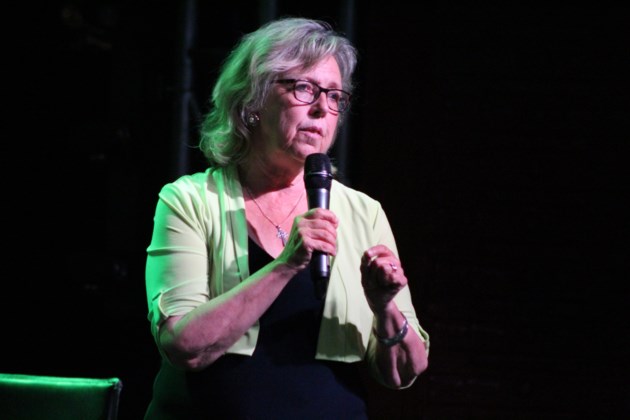 The Green Party unveiled policies related to automation and artificial intelligence this past weekend, promising to fund AI research while also developing policies to protect workers against job loss fueled by automation.
"The Green Party recognizes that technology and computer science can be massive new industries that, when powered with renewable energy, are environmentally friendly," said Green Party Leader Elizabeth May. 
"The largest companies in the world today are tech companies, not oil companies. However, these innovative technologies must be deployed with needs of Canadian workers at the forefront of policy discussions. Without proper protections and regulations, the tech industry has the potential to take many jobs."
You can read the full text of the release below.
Vancouver, B.C. — The Green Party today announced its policies on automation and artificial intelligence (AI) and how it will protect Canadian workers in the age of accelerating technological innovation.
 
Canada is fast becoming a world leader in AI, with universities around the country turning out ground-breaking research. As part of its commitment to the innovation economy, the Green Party will invest in scientific and technological research, and increase the role that these developments play in the economy. However, the government must plan for the face that AI and automation will put many Canadians out of work.
"The Green Party recognizes that technology and computer science can be massive new industries that, when powered with renewable energy, are environmentally friendly," said Green Party Leader Elizabeth May. "The largest companies in the world today are tech companies, not oil companies. However, these innovative technologies must be deployed with needs of Canadian workers at the forefront of policy discussions. Without proper protections and regulations, the tech industry has the potential to take many jobs."
The Green Party is proposing a so-called "robot tax" as a key protection for workers displaced by automation. Every time a company replaces a worker with a machine, the company will pay a tax equivalent to the income tax paid by the laid-off employee. This revenue would be used to fund educational and retraining programs to ensure that workers can make a just transition to the new economy.
 
"We have an obligation to foster jobs in new fields, but we also have a responsibility to protect citizens and the environment," said the party's Shadow Cabinet critic for science and technology Amita Kuttner (Burnaby North-Seymour). "With the right regulatory framework, we do not need to pick one or the other. We can have a responsible, ethical and innovative tech industry in Canada." Kuttner said. "We can set an example for other countries on how to harness innovation to the needs of a just society."